Embutidos Escámez for the very best in Spanish cured ham, sausage and related meat products
Easy and affordable online shopping and gift packs with the highest quality guaranteed and 48-hour delivery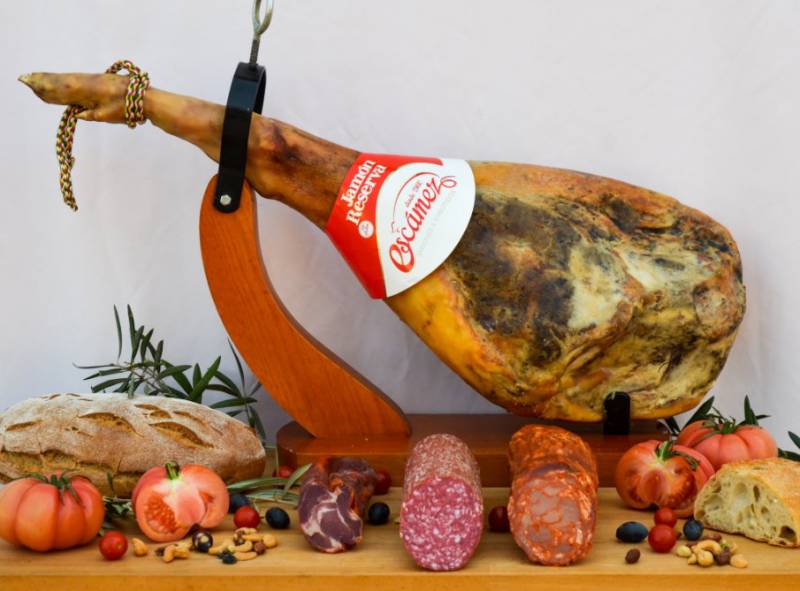 It is an astonishing fact that every year Spain produces over 200,000 tons of cured ham and similar pork products, enough to supply each inhabitant with over 4 kilos of one of the most emblematic features of the national gastronomy!
To say that cured ham is popular, then, is an understatement, and for most of those who choose to relocate to Spain or to visit on holiday this speciality soon becomes a part of their diet. Whether it is eaten as part of a cold meat and cheese platter or incorporated into other dishes such as gazpachos and soups, cured pork is one of the elements accepted as being the very essence of the Spanish eating experience.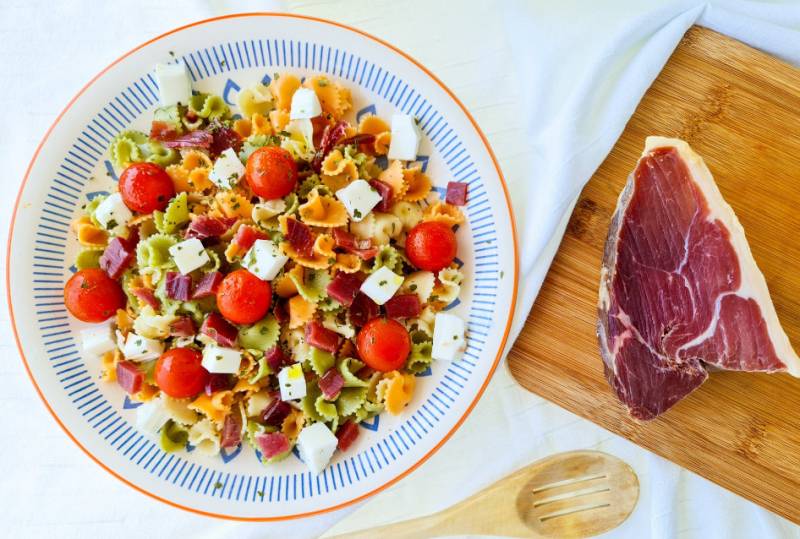 Image: @lisacolors
As such it is an ever-present in bars, restaurants and homes throughout the country, as well as being a popular gift all year round but especially over Christmas and the New Year. But for people who are relatively new to the world of "jamón serrano", "jamón ibérico", "jamón de jabugo" and a whole host of other denominations, choosing between the varieties available can be a difficult and confusing task.
However, help is at hand. Embutidos Escámez in the town of Bullas (Murcia) not only make a wide variety of cured pork and related products easy to find and buy thanks to their simple online purchasing system, they also offer a guarantee of the very highest quality. Just one indication of the esteem in which their blend of traditional and modern production methods is held is the fact that the company was awarded the "Best Jamón Serrano in Spain" prize by the national Ministry of Agriculture and Food as recently as 2020!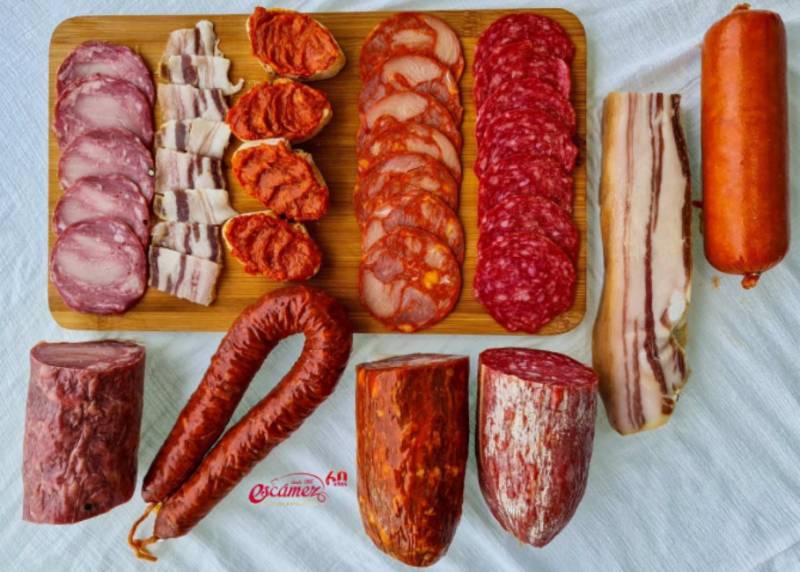 As well as the large hams, Embutidos Escámez also produces a full range of other sausage and processed meat specialities, including the marvellously tangy sobrasada spread, chorizo, lomo, salchichón and panceta – check out the gift packs and decide which is your favourite!
Selling throughout Spain and overseas, the name of Embutidos Escámez is synonymous with quality, affordability, tradition and personalized service – to find the very best in cured ham and similar products visit their online store today!
Address
Calle Pino de la Murta, s/n, 30180 Bullas
Tel: 968 652041 / 968 652630

Quality cured ham, sausages and gift packs from Embutidos Escámez in Bullas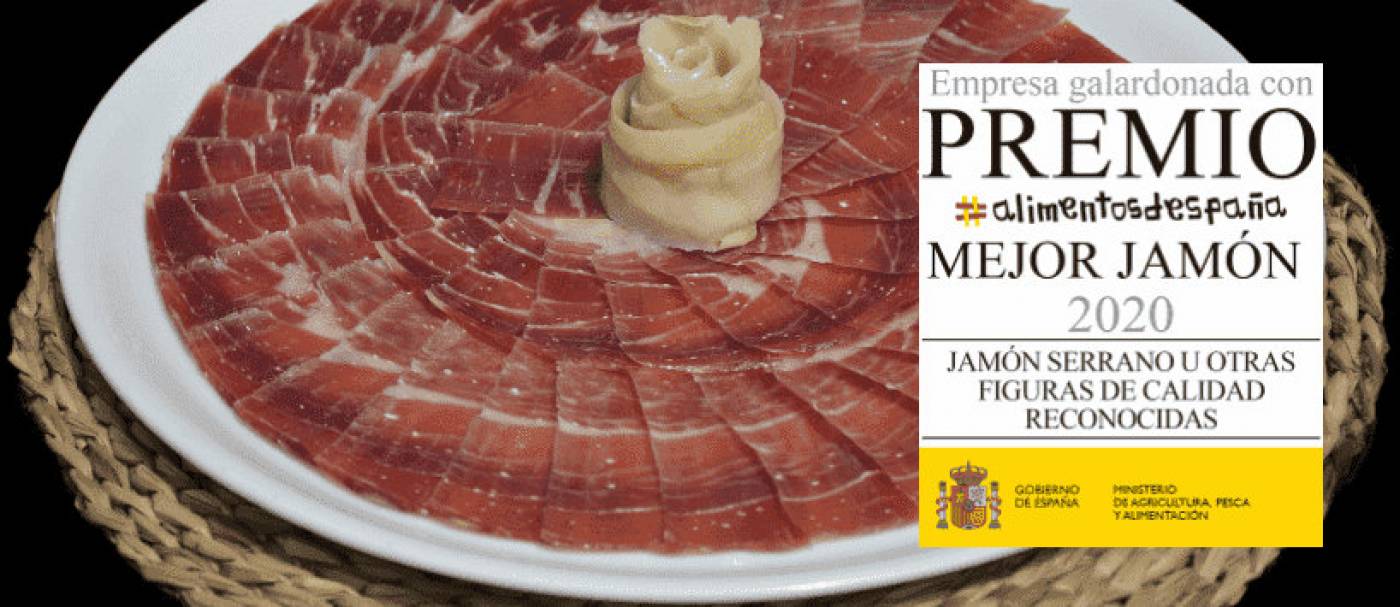 One of the best-known ingredients of Spanish cuisine, and one of the most emblematic of the country's culture, is the dry cured hams which can typically be seen hung from the ceiling in bars, taverns and traditional restaurants, lending their aroma to the ambience while they mature and tempting customers to enjoy the food on offer.
The texture and strong flavour of this meat is not always to the immediate taste of those who arrive from northern Europe and are accustomed to softer and less tangy produce, but once the taste has been acquired it often becomes a passion. Alongside the hams, most producers develop a range of associated meat-based products, such as the marvellously tangy sobrasada spread, which originated in the Balearics, and a host of other delicacies whose names soon become an essential part of even the most limited Spanish vocabulary!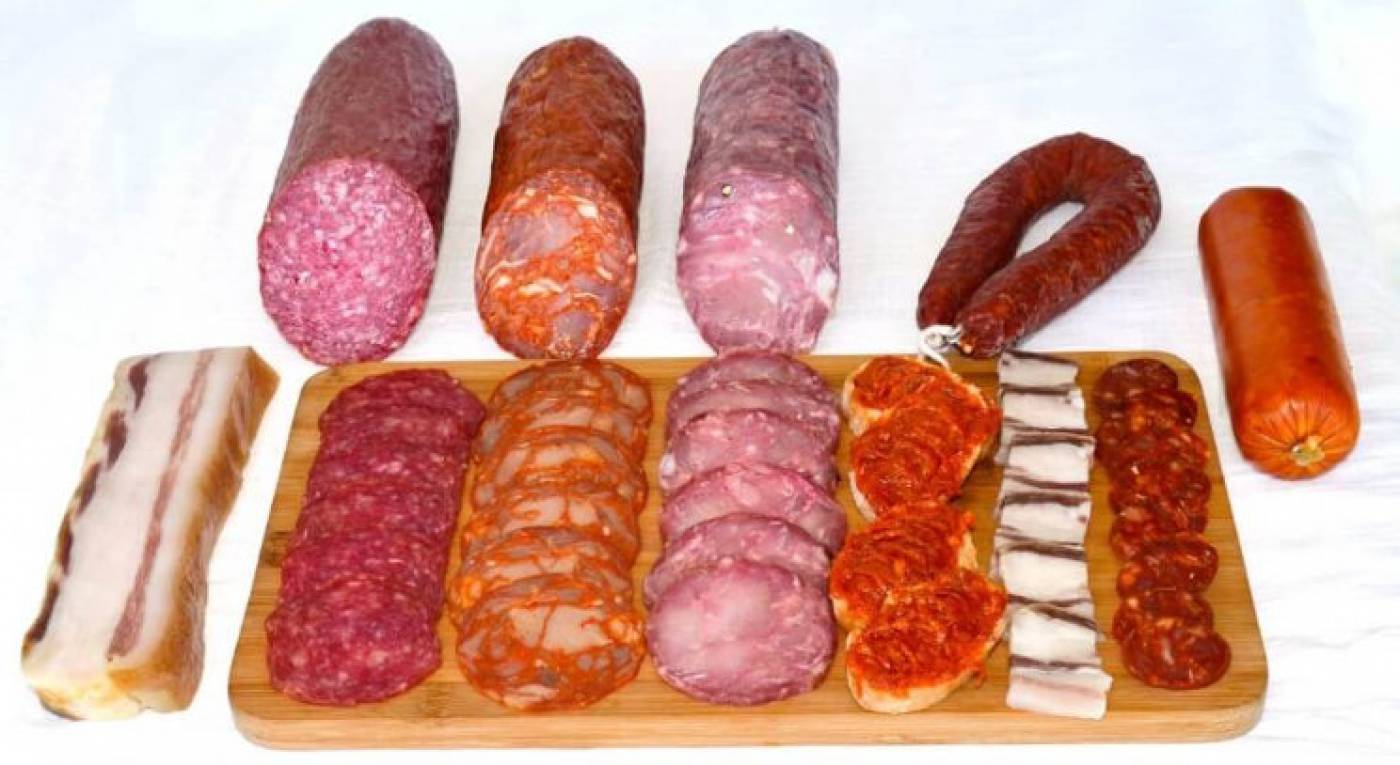 Incredibly, so popular is "jamón curado" that every year Spain produces over 200,000 tons of it, equivalent to more than 4 kilos per inhabitant!
One of the most widely appreciated ham, sausage and meat product businesses in Murcia is Embutidos Escámez. From their base in Bullas, in the north-west of the Region, Embutidos Escámez sell all over Spain and are expanding into the international market. Founded in 1960, by 2020 the company was awarded the "Best Jamón Serrano in Spain" prize by the national Ministry of Agriculture and Food.
The priority now is to maintain those extremely high standards and combine modern and traditional production methods, all the while remaining faithful to the principles of trust, commitment to quality and consistency. The headquarters is the production and admin building in Bullas, but equally important is the natural drying and curing facility in the foothills of the Sierra del Castellar, and the company now has the capacity to process 400 animals per day.
The result is a wide range of products appealing to all tastes (apart, that is from vegetarians) and to suit all budgets. While a top quality ham can easily set the buyer back well over 100 euros, smaller packaging and affordable taster packs provide options from just 2.50 euros upwards, while the gift packs are perfect for those exploring the gastronomy of Spain.
Customers are also offered tips on such vital specialities as cutting a ham, using the products in different recipes and how to differentiate between one sausage and another, or one ham and another: apart from taste, factors such as moisture, colour, curing time, aroma, texture and processing technique make a world of difference to the true connoisseur.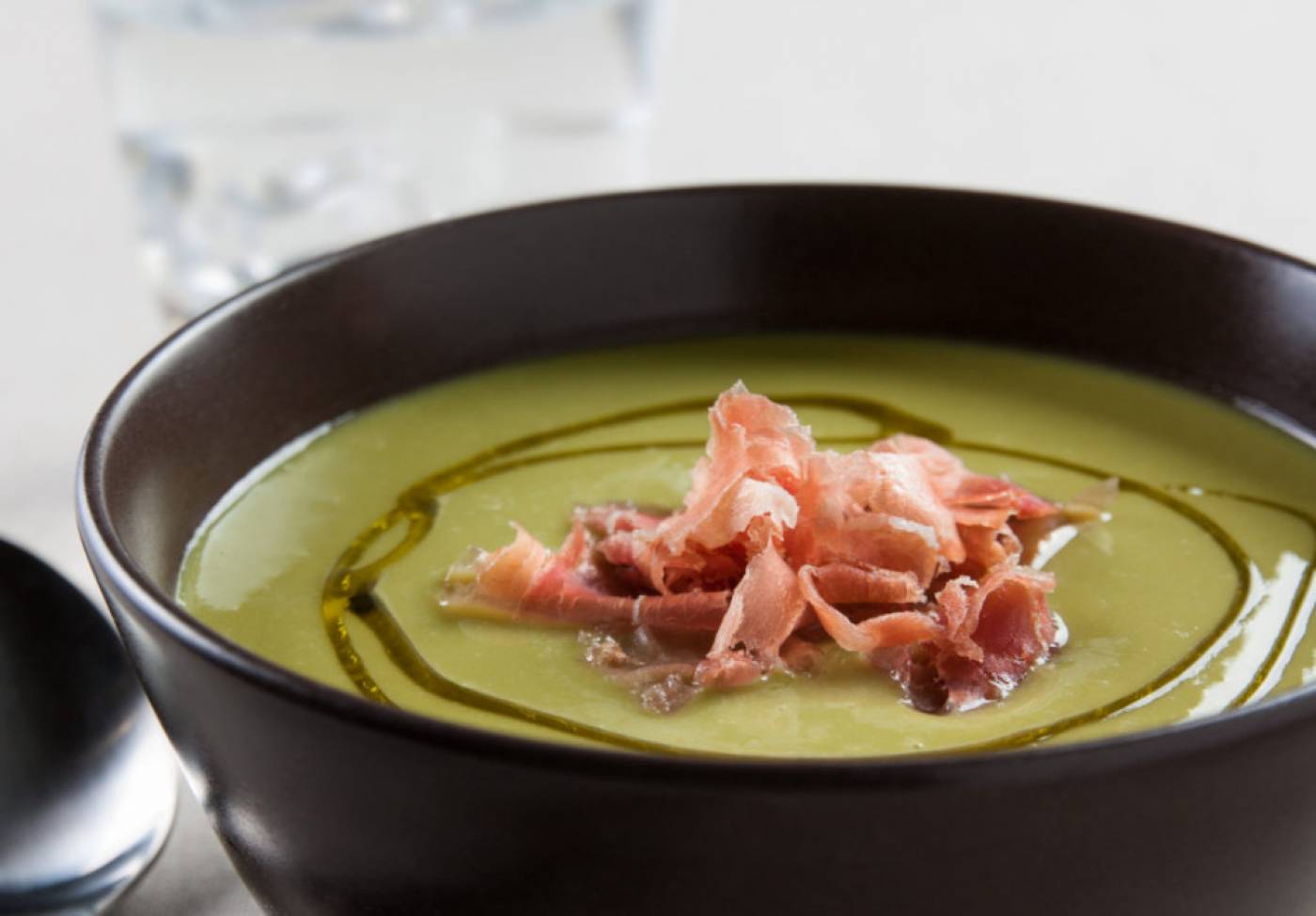 For example, most of us will have tried sobrasada (essentially a mixture of lean pork, bacon, pepper, paprika and salt) in one form or another, but how many can confidently say which of the longaniza, rizada, culana, poltrú, bufeta and bisbe varieties they prefer? Embutidos Escámez offer you the chance to find out!
How to choose the best ham to buy?
At the risk of over-generalizing, there are certain aspects to bear in mind while choosing your ham, one of which is the length of time for which it has been cured.
Generally, the longer the curing the more intense the flavour, and ham can be classified as "Jamón bodega" (at least 9 months), "Jamón reserva" (at least 12 months) and "Jamón gran reserva", with a curing time of at least 15 months. The Escámez Jamón Reserva is cured for at least 20 months, guaranteeing a rich and slightly sweet taste.
Consumption is recommended within three years.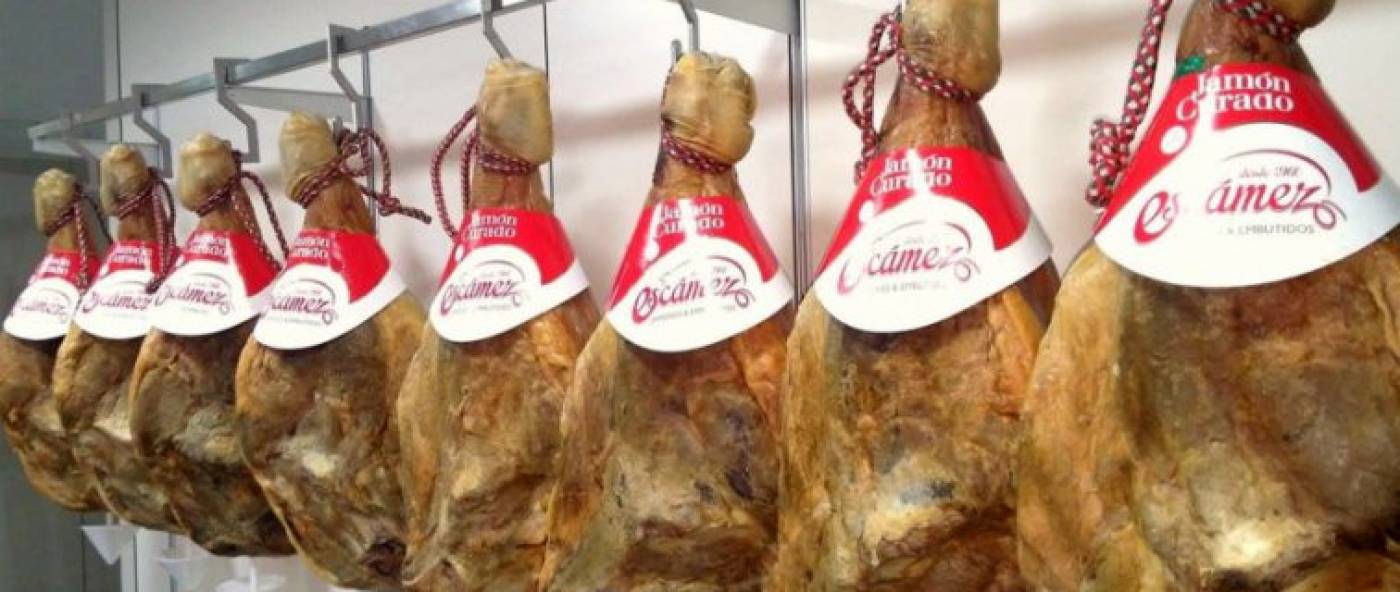 Although most hams are produced from Spanish white pig meat, there are also certain "specific" strains on the market, such as Duroc, Landrace, Large White and Pietrain. In addition, the famous "cerdo ibérico", reared mainly in south-western Spain and Portugal, is larger and therefore requires a longer curing time.
Depending on how the animals are fed they are these pigs are sub-classified as "Bellota", "Cebo de Campo" and "Cebo".
Easy to buy, rapid delivery
And while customers are welcome at the company store in Bullas (open on weekdays 9-2 and 3-7), online buying is easy through the company website, with delivery throughout the Spanish mainland in 48 hours.
Alternatively, acquaint yourself with Embutidos Escámez products, special offers, suggested recipes and serving suggestions through their Facebook, Twitter and Instagram accounts.
article_detail
Contact Murcia Today: Editorial 966 260 896 / Office 968 018 268